About Centre for Right Direction (CRD) Placement

Competent and result-oriented professionals are the key requirement of any company. Keeping this as one of the objectives, Centre for Right Direction (CRD) was founded by Mr. M.R. Singhal and Mrs. Bharati Singhal. CRD has provided remarkable services to more than 350 renowned Organizations / Clients on All India basis and has Specialized in recommending suitable professionals for Senior/ Middle / Junior Cadre.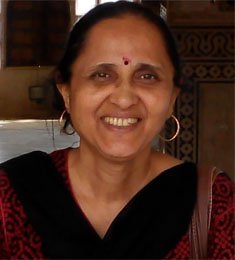 Search Methodology :
Internal Database since 1992 onwards and developed and updated on regular basis : Sourcing candidates/professionals using highly refined, computerized internal databases which contains resumes of several millions of candidates/professionals as we are in Executive Search and Recruitment Profession since last two decades and provided services to 350+ prominent companies of different sectors/industries.
Social Networking Websites : We are having direct contacts and connections with several thousands and thousands of aspiring candidates/professionals in various websites like LinkedIn, Facebook, Twitter etc.
Online Internet Activity : Job Postings and filtering candidates/professionals in various Websites, Job Boards, Forums, Blogs, Groups in Yahoo, Google, Facebook, Linkedin etc.
Job Portals : We know how to effectively screen profiles from various online job board databases like Monster, Naukri, Timesjobs, Headhonchos, Shine and other prominent job portals and can recommend candidates/professionals accordingly to your organization.
Advertisement : For certain specific requirement or in case of shortage of candidates in certain categories or in order to call/attract more & new candidates , we can release advertisements as per guidelines of the organization and thereafter can do all other jobs of calling applications, sorting, sifting, filtering, cross-checking, discussing, interviewing etc. before recommending any suitable person to you.
Other Methods: Referrals, Cold-calling, Networking and Head-hunting as specified by the companies / organizations.
Why you should avail services of CRD ?
► We are deep into recruitment services since 1992 and have provided our services to several hundreds and hundreds of organizations of different culture, atmosphere, products, services, sectors, industries etc.
► We provide professional services with a proper understanding with our clients and share the information in the market in a professional manner.
► As our team members have several years of experience in recruitments, we understand the direction given by the company and execute the same within the given limits.
► We sincerely devote time to understand the company, culture, hierarchy, products/services etc. and concentrate on giving productive results and send very limited and relevant resumes to our clients.
► We forward updated resumes to our clients only after discussion with the candidate. We inform about the role and the industry to candidates before sending their resumes to our clients. We never send resume without the candidate's prior permission.
► We invest considerably in training our Recruiters and Consultants so that our clients receive the quality services as per the indications given by them.
► We believe in providing quality and result-oriented services and recommend suitable candidates only with the view that if right and suitable candidate is being recommended for the right job at the right time, company will definitely select and absorb them in the company.
► We always focus on hit rate, successful outcome etc. to keep a track of our services with our clients.
► We have provided our services to some of the companies when they were in process of establishing their new plant and placed many candidates at several key positions
► We can say that we have now become the experts in providing recruitment services because of experience and success rate in many organizations but still take any assignment as a new assignment and challenge and do not rely on the past experiences.
Industries / Sectors catered and catering to :
Automobile| Manufacturing| Engineering | Construction| Project Based Industries| Consumer Durables |Information Technology (IT) | Computers – Software – Hardware| Pharmaceutical| FMCG| Electronics | Semiconductor| Tours & Travel| Hotel Industry| Service Industries | Textile | Machinery.